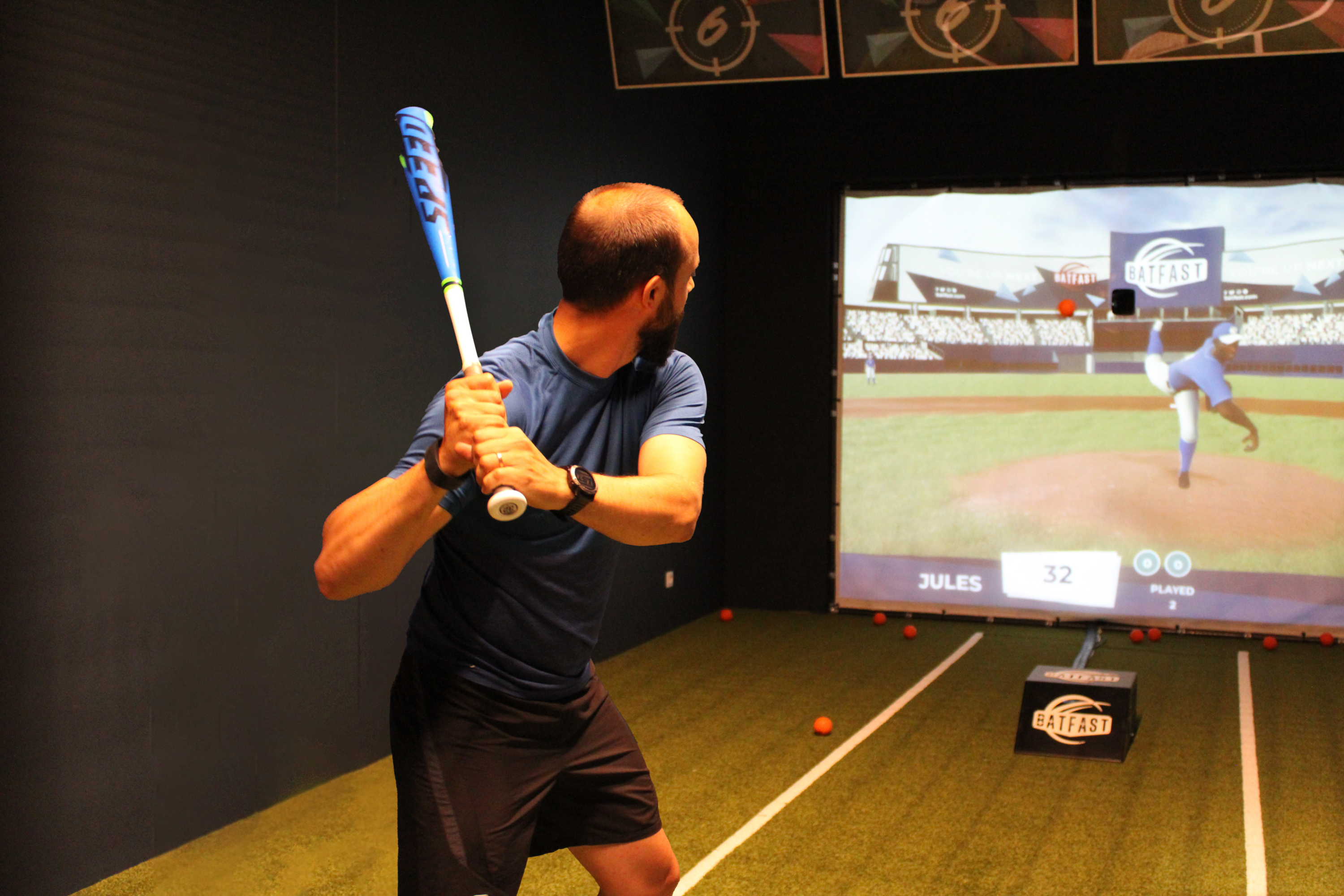 Terug naar overzicht
Sla je slag in de batting cage
Batting Cage
Uit de bol in de batting cage. De simulator van Sparkx maakt van jou een nummer 1 in tennis, baseball, lacrosse en cricket.
---
Interactiviteit mixed reality, analoog met gamification

Gameplay individueel en multiplayer
---
---
Keihard knallen met tennis en baseball, cricket en lacrosse
Sla de slag van je leven. En wel met deze meesterlijke skills: focus, precisie en op het juiste moment … keihard knallen. Krachtpatser? Of ga je voor de elegante techniek? In de batting cage combineer je concentratie en relaxen. Breng je vrienden en familie mee. Jong én oud.
Wie neemt de trofee mee naar huis?
Voor de batting cage kan je maar beter uitgeslapen zijn. Want daar komt die bal. En jij moet hem net op dat belangrijke moment weten te raken. In de aanbieding: baseball, cricket, tennis en lacrosse. Wanen we ons vandaag de ster van Roland Garros of pakken we die pitcher op het baseball court? Het zal wel zijn!
Baseball
Cricket
Lacrosse
Tennis
Join de Sparkx-club!
Sparkxen, dat is energie tanken en je te pletter amuseren. Iedereen vindt hier zijn ding. Makkelijk of uitdagend. Samen of alleen. Kijk snel welke activiteiten jou van je sokken blazen.
Rolstoelgebruikers
Toegankelijk
Zwangere vrouwen
Niet toegankelijk